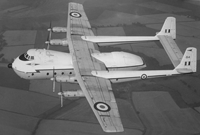 Welcome to the ARDET Website
The home of ex-RAF Argosy Force members


ARDET (it started off as ARGDET) stands for 'Argosy Detachment' - the detachment which occured in Bahrain from late 1967 to 1971 as British personnel were moved out of Aden
(Harry East advises that the last flight left on 12 Dec 71 - 4 aircraft departed with callsigns 8105, 8114, 8215 & 8267 to commemorate the 4 operational squadrons)
. The annual reunion at Benson, although started as an ARDET event, is now for anyone who was associated with the RAF Argosy Force. If you wish to join ARDET, e-mail the Hon Sec,
Geoff Walker.
We wish to include details of members, news, memorabilia etc. Any suggestions would be gratefully received by the webmaster,
David Broughton.
Please click on the areas below to navigate around . .
HOME
THE SQUADRONS
NEWS
- updated July 2019
REUNION PICS
- updated October 2018
LINKS
MEMBERS' LIST
- updated August 2019
PHOTO GALLERY
- updated June 2017